Mileage.
The hassle-free way to manage mileage reporting. Give customers the convenience of adding trips with just a few taps. Our system handles the calculations, ensuring accurate and ready-to-use mileage reports for streamlined bookkeeping.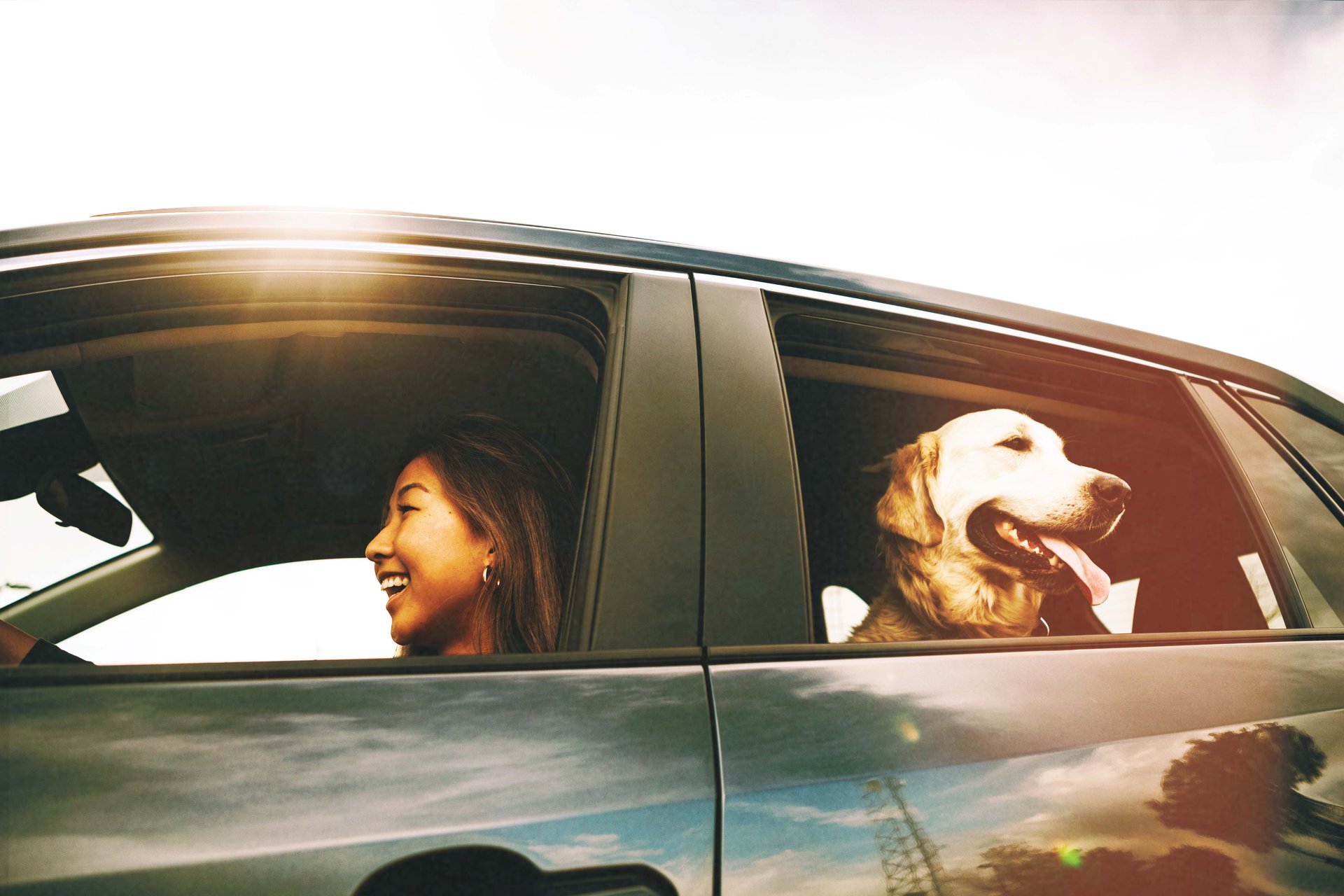 Next-level mileage reporting
Drive efficiency with intuitive mileage functionality. Make logging journeys, whether round-trip or one-way, a breeze. Automated calculations turn mileage reporting from tedious to smooth and swift for your customers.
Flexible trip tracking
Easily input trip details, including starting and ending points. Options for round-trip and one-way journeys.
Electronic driving log
Precise and hassle-free tracking through integrations with preferred electronic driving logs.
Automatic calculation
No more manual calculations, our technology automatically calculates mileage.
Accounting compliance
Ensure compliance with accounting standards effortlessly, as our functionality is designed to adapt to regulatory changes.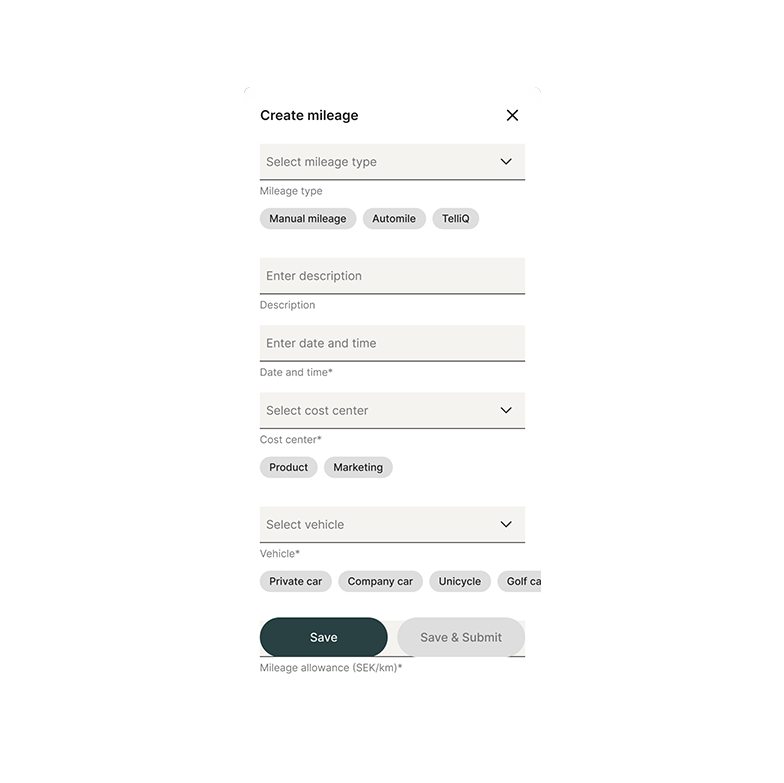 Select mileage type
Start off by selecting mileage type and add info.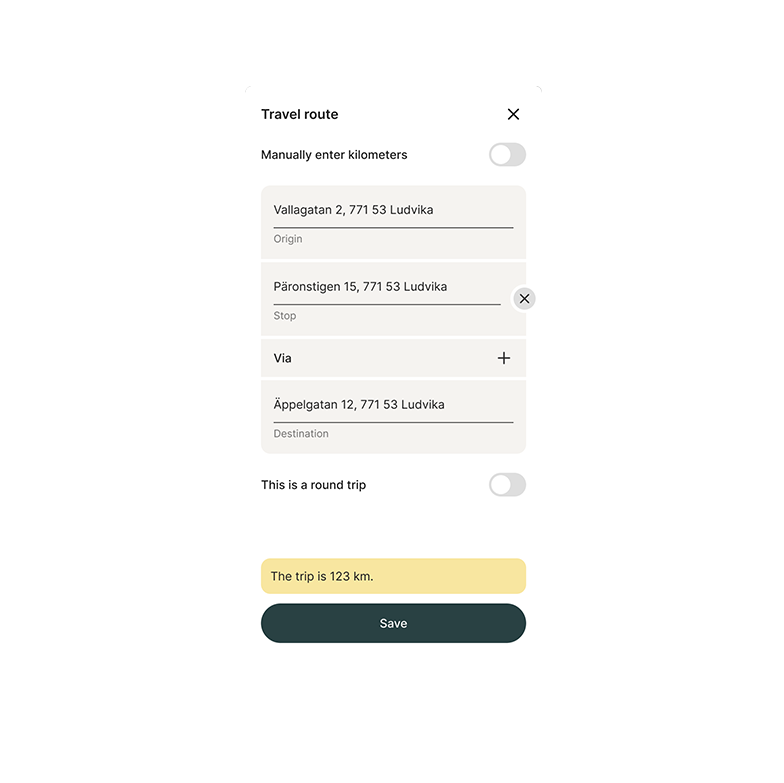 Add the route
Add the origin and the destination of your route, and the distance is calculated automatically.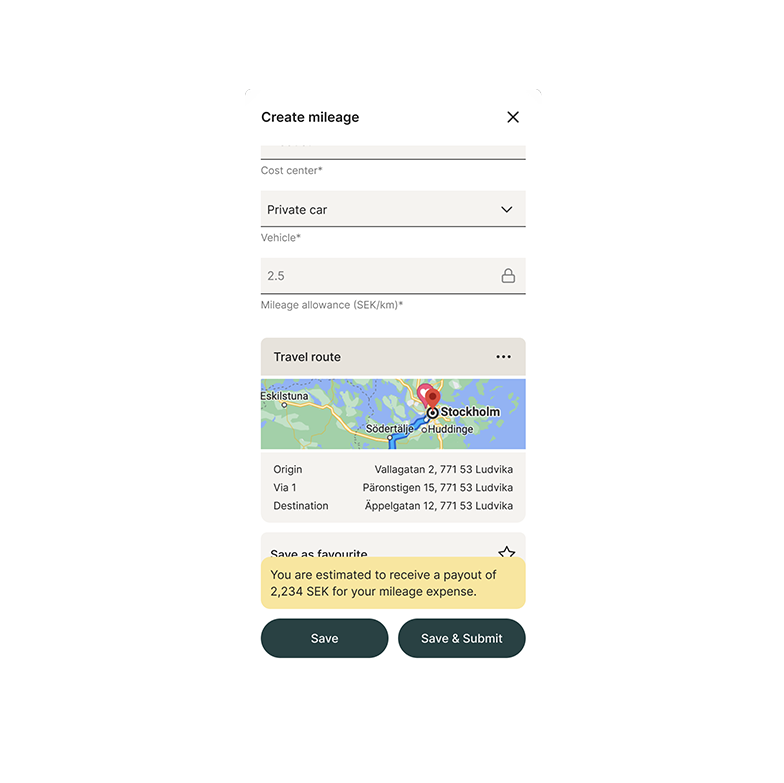 Automatic calculations
The amount owed is calculated automatically, always up-to-date with local regulations. Save and submit for reimbursement and accounting.
More features in our expense management platform
Expense claims
Manage all kinds of receipts in one feature. Our technology adds receipt capture, automated analysis, and accounting compliance to your product suite.
Read more
Per diem
Simplify per diem reporting, accelerate approvals, and ensure compliance with accounting standards. Whether it's daily or periodic allowances, our automated calculations eliminate manual effort.
Read more
Integrations
Universally compatible, use the inbuilt tool or your existing mileage tracker to make mileage claims even easier. Go your own way.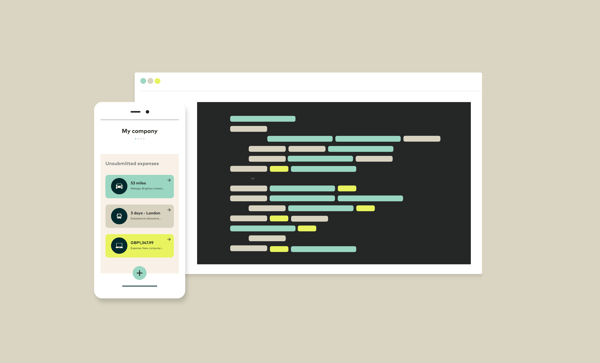 Accelerate growth with Expense API.
Use our expense API to integrate customised expense management capabilities into your software and app. Embed our comprehensive platform to ensure a seamless one-stop experience that elevates and differentiates your offering.
Read more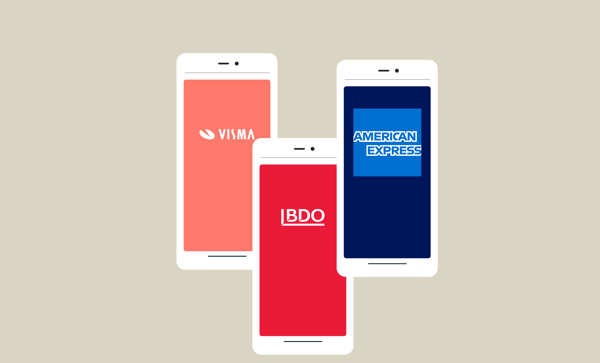 White label expense management.
Experience the ease of white label expense management with a fully developed app and web UI ready-to-use. With our reliable platform and your trusted brand, you can provide your customers with a high-quality expense management product with minimum hassle.
Read more